About Us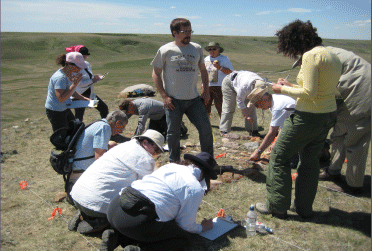 The Lethbridge Centre typically meets on the first Tuesday of every month at 7:00 p.m.  Invited speakers discuss various archaeological news and archaeology events in Alberta and abroad.  Audience members are encouraged to comment and participate in the discussions.  The Lethbridge Centre also hosts a variety of archaeological field trips and events for its members and the general community.
The ASA Lethbridge Centre is currently holding its speaker series at the University of Lethbridge because of limited hours at the Lethbridge Public Library. Click on the Events & Activities link for details about the lectures and how to participate.
Click here for the latest newsletter for the ASA Lethbridge Centre.